Hands on Bay Area

We connect companies and people with high-quality volunteer projects through our extensive network of local nonprofits and schools in need.
We help companies — including Google, Salesforce, Levi's and many others — create customized volunteer events to make their employees happier and better serve society.
And we offer volunteer projects each month to anyone who wants to help, covering all the causes people care about.
What if Foundation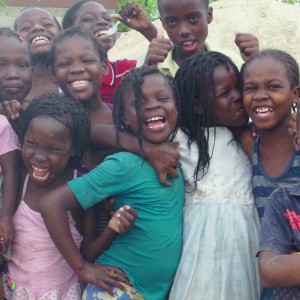 The What If Foundation raises awareness and resources to support critically-needed food, education, and community support programs in the Ti Plas Kazo neighborhood of Port-au-Prince, and beyond. We work in close partnership with the Haitian grassroots organization Na Rive, which has deep roots in the community as well as the know-how and local relationships to have a significant impact on the ground. Together, we have joined forces to bring hope and opportunity to children and their families for nearly 20 years.
Dorothy Day House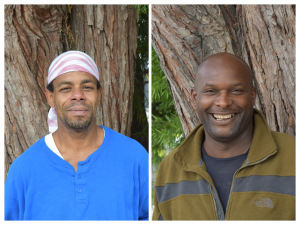 Dorothy Day House Berkeley is a volunteer-based non-profit organization that for over 30 years has provided meals, shelter, and employment for low income residents and people who experience homelessness in Berkeley, California. They are our Guests.
Berkeley Food and Housing Project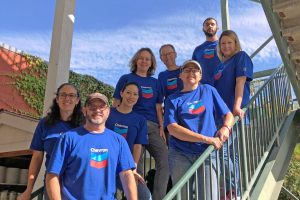 For more than 50 years, Berkeley Food & Housing Project (BFHP) has provided a comprehensive range of housing, food, and support services to help those in need move from homelessness into a safe and affordable home of their own. We accomplish our work in partnership with the City of Berkeley, other government agencies, and a robust network of local service providers. Our many volunteers offer their time, energy and talents. Vital financial support is derived from a mix of public funding, individual giving, private foundations and corporate charitable contributions.
Life Moves

With more than 40 years of service and experience, LifeMoves is the largest and most effective nonprofit committed to ending the cycle of homelessness in San Mateo and Santa Clara counties.
Loaves and Fishes Family Kitchen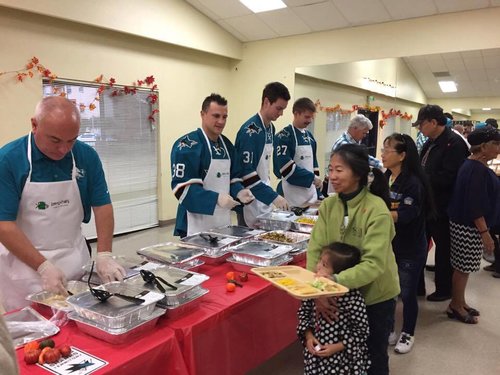 1609 Regatta Lane, San Jose, CA, United States
The mission of Loaves & Fishes is to provide hot nutritious meals that are prepared, delivered and served to hungry and homeless families, children, seniors, veterans, students, and disabled individuals.
Spring Street Shelter
2686 Spring Street, Redwood City, CA, United States
Spring Street Shelter is a 15-bed facility for emergency and short-term housing for mentally disabled clients who require immediate shelter but do not require care and supervision. Acceptance is on a night-by-night basis and maximum stay is 45 days. Staff will collaborate with other private and public services to assist clients to find permanent housing and other needed services.
Meals on Wheels

1375 Fairfax Ave, San Francisco, CA 94124, United States
We provide nutritious meals and daily safety checks for homebound seniors.  We are the ONLY ORGANIZATION in San Francisco that offers TWO HOME-DELIVERED MEALS a day, 7 DAYS a week, that are nutritionally-tailored to meet the dietary needs of seniors.
Larkin Street Youth Services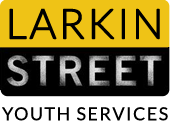 134 Golden Gate Avenue, San Francisco, CA 94102, United States
Larkin Street provides youth between the ages of 12 and 24 with the help they need to rebuild their lives. Each year, more than 3,000 youth walk through our doors seeking help. We give them a place where they can feel safe; rebuild their sense of self-respect, trust, and hope; learn school, life and job skills; and find the confidence to build a future.
Edgewood
931 San Bruno Avenue, San Bruno, CA, United States
Edgewood Center for Children and Families (Edgewood) helps children, youth, and their families who are struggling with mental illness, and debilitating behavioral issues. Edgewood provides treatment and prevention programs that help many children and families overcome these challenges and transform their lives.
Second Harvest

1051 Bing Street, San Carlos, CA, United States
Second Harvest is committed to doing whatever it takes to build a hunger-free community. That means distributing nutritious food to nearly every neighborhood in Silicon Valley, leveraging every available food resource, and collaborating with organizations and people who share our belief that hunger is unacceptable. Nutritious food is the foundation for a healthy, productive life.
Y.E.A.H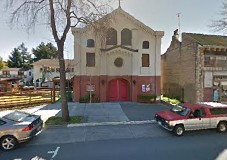 1744 University Ave, Berkeley, CA, United States
YEAH! is a community of local citizens, students, working and retired people, and social service professionals addressing the issues of youth homelessness.
YEAH! helps youth set goals and create lives they want. We believe that the co-creation of community with young people is one of the most transformational ways to achieve our goals.