White Pony Express
WPE is a volunteer-powered 501(c)(3) organization with a mission to eliminate hunger and poverty by delivering the abundance all around us to those in need—with love. We serve 120,000 people each year through more than 80 partner agencies. Since our inception, WPE has rescued and delivered more than 17 million pounds of nutritious food—equal to 13.5 million meals—which prevented more than 300 tons of CO2 emissions from entering the air we breathe.
Hands on Bay Area

We connect companies and people with high-quality volunteer projects through our extensive network of local nonprofits and schools in need.
We help companies — including Google, Salesforce, Levi's and many others — create customized volunteer events to make their employees happier and better serve society.
And we offer volunteer projects each month to anyone who wants to help, covering all the causes people care about.
Raphael House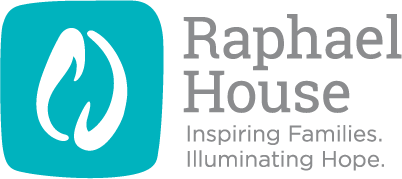 Our model of providing a stable homelike shelter and offering ongoing, comprehensive assistance with housing and job placement, while supporting the emotional and social needs of parents and children alike, helps to empower more than 300 families each year with the resources, personalized solutions, and support network they need to build brighter futures.
Sunnyvale Community Services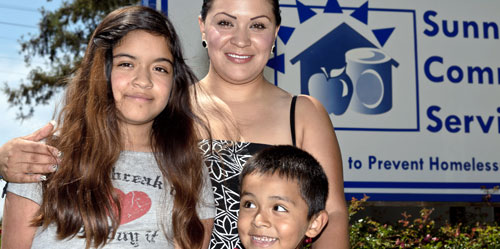 725 Kifer Road, Sunnyvale, CA, United States
Emergency Services for Sunnyvale Residents
Sunnyvale Community Services is here for our neighbors in their time of need. As rents go up and food prices skyrocket, the need is greater than ever here in our own backyard. Fully 96% of our clients have incomes under 200% of the poverty level. The ethnicities of our clients range from Hispanic to White to African American, Asian, Pacific Islander, and more. And, while children represent 22% of the population of Sunnyvale, they represent 36% of our clients. Seniors make up 14% of our client demographic.
Sunnyvale Community Services provided emergency financial aid to 5,965 people in Fiscal Year 2018-19. Financial assistance includes help with rent, rental deposits, utility bills, medically-related bills, bus passes, gas vouchers and pass-through direct assistance.
Challenge Diabetes Program (CDP)
At SCS, part of our mission is to help prevent hunger and the health problems associated with unhealthy eating. Spearheaded by El Camino Hospital, the CDP program provides our clients with free screenings for diabetes and pre-diabetes, monthly bags of diabetes-friendly food, and information on diabetes management and prevention.
Loaves and Fishes Family Kitchen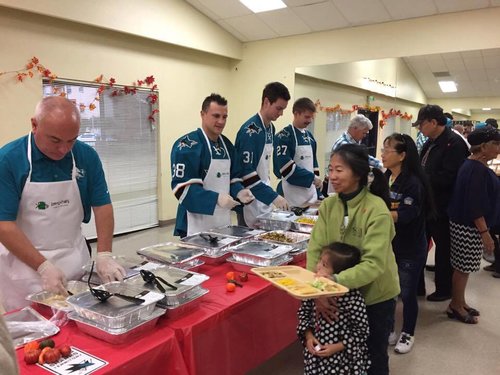 1609 Regatta Lane, San Jose, CA, United States
The mission of Loaves & Fishes is to provide hot nutritious meals that are prepared, delivered and served to hungry and homeless families, children, seniors, veterans, students, and disabled individuals.
Project Access (Oakland)

344 20th Street, Oakland, CA, United States
Project Access employs an onsite Resident Service Coordinator at each unique family and senior resource center to implement programs and services addressed to meet individual and community needs.
Project Access

2500 El Camino Real, Palo Alto, CA, United States
Meals on Wheels

1375 Fairfax Ave, San Francisco, CA 94124, United States
We provide nutritious meals and daily safety checks for homebound seniors.  We are the ONLY ORGANIZATION in San Francisco that offers TWO HOME-DELIVERED MEALS a day, 7 DAYS a week, that are nutritionally-tailored to meet the dietary needs of seniors.
Shanti Project

730 Polk Street, San Francisco, CA, United States
compassion, connection, and human dignity.
For 45 years, Shanti has been cultivating compassion in our community. Founded in 1974 by Dr. Charles A. Garfield at the UCSF Cancer Institute, Shanti was one of the first volunteer organizations in the United States to provide support to people with life-threatening illness. From our earliest days, Shanti has shined a light on the invisible suffering that accompanies illness and isolation. And we have called on the community to be the difference between zero and one—the difference between facing life's most difficult challenges alone or with one person by your sid
The Women's Building

The Women's Building is a women-led community space that advocates self-determination, gender equality and social justice
Edgewood
931 San Bruno Avenue, San Bruno, CA, United States
Edgewood Center for Children and Families (Edgewood) helps children, youth, and their families who are struggling with mental illness, and debilitating behavioral issues. Edgewood provides treatment and prevention programs that help many children and families overcome these challenges and transform their lives.
Unity Care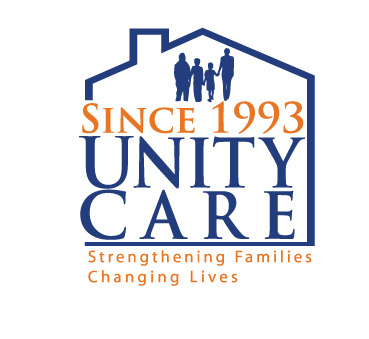 1400 Parkmoor Ave, San Jose, CA 95126
Unity Care is a minority-led, strengths-based, family-focused, and culturally proficient youth and family development agency.  Since 1993, our mission is to "provide quality youth and family programs for the purpose of creating healthier communities through lifelong partnerships."  Each year, Unity Care advocates the most effective form of care for 3,500 at-risk foster children and families to improve their physical, mental, spiritual and emotional well-being.  Unity Care offers innovative community-based, mental health and housing programs with offices in Santa Clara, San Mateo and Placer counties.